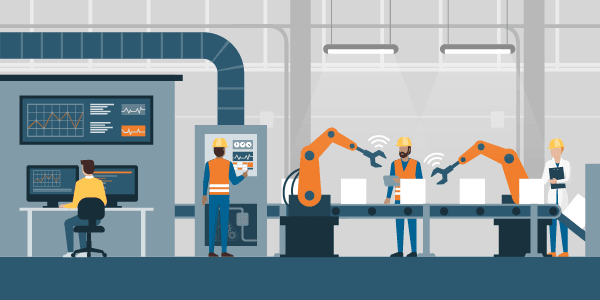 Traditional supply channels for PPE have been overwhelmed, so we had to resort to DIY PPE.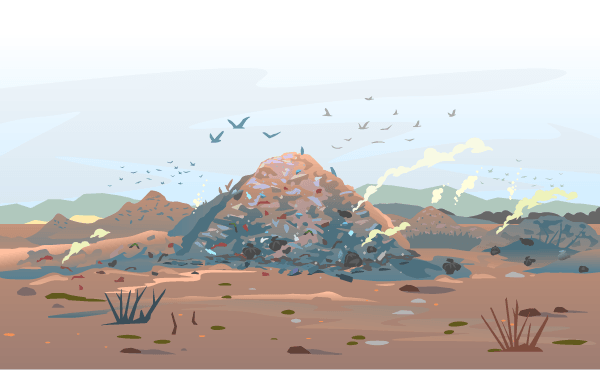 One reason the demand for PPE is so large is because most PPE is designed to be single-use, creating a lot of waste.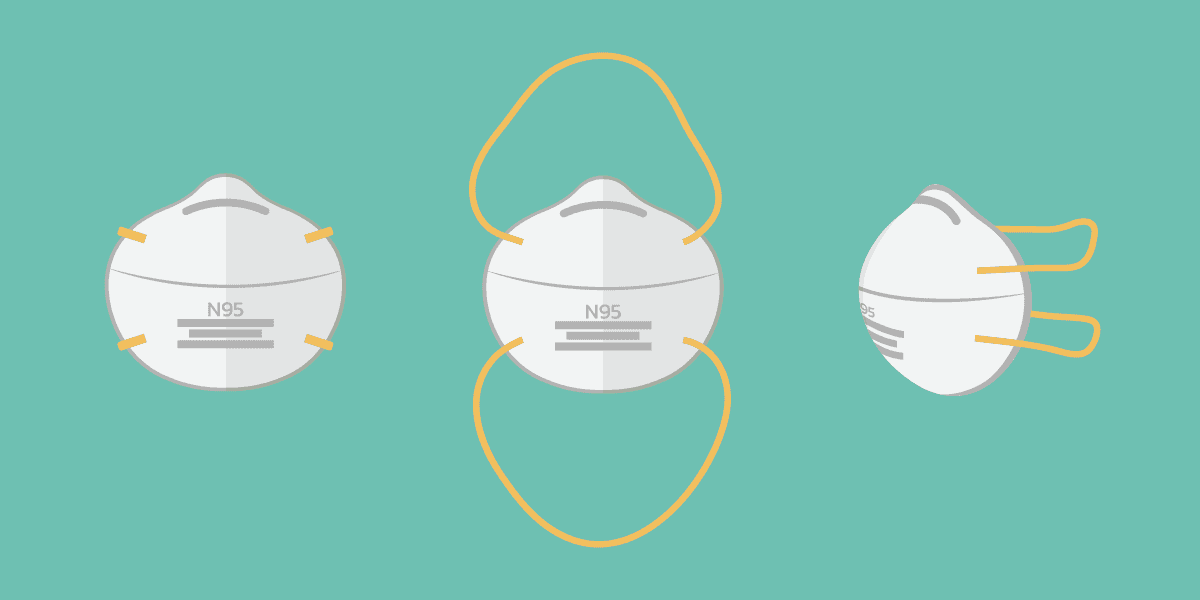 For example, California Governor Gavin Newsom's office says the state needs 500 million N95 masks, 200 million face shields and 1 billion gloves to battle the first wave of Covid-19.1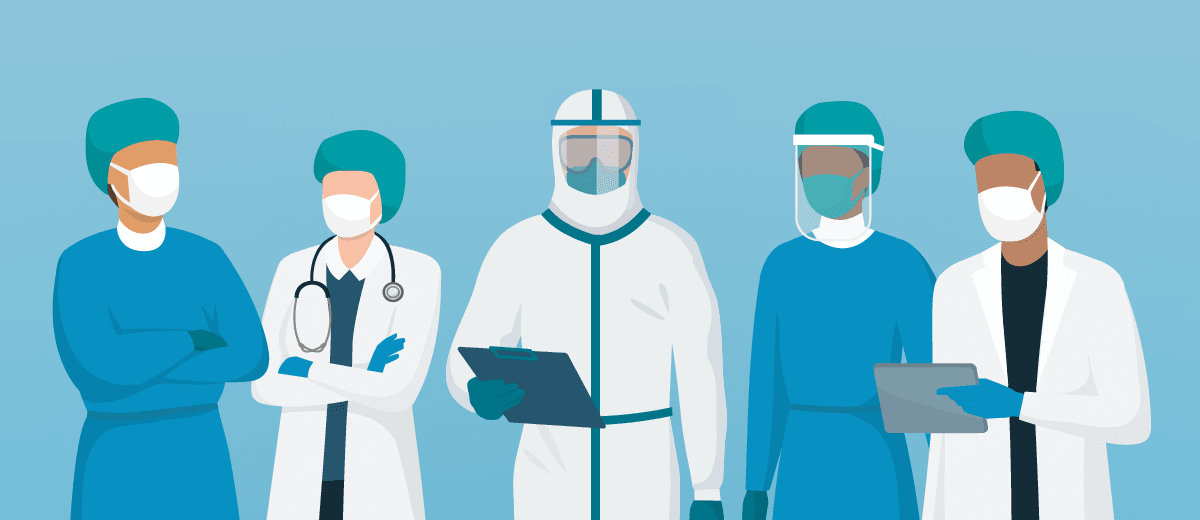 If we have DIY PPE that is cleanable, and reusable, we can address the shortage of PPE by orders of magnitude.
Furthermore, it will make the PPE cheaper and more sustainable by eliminating trash.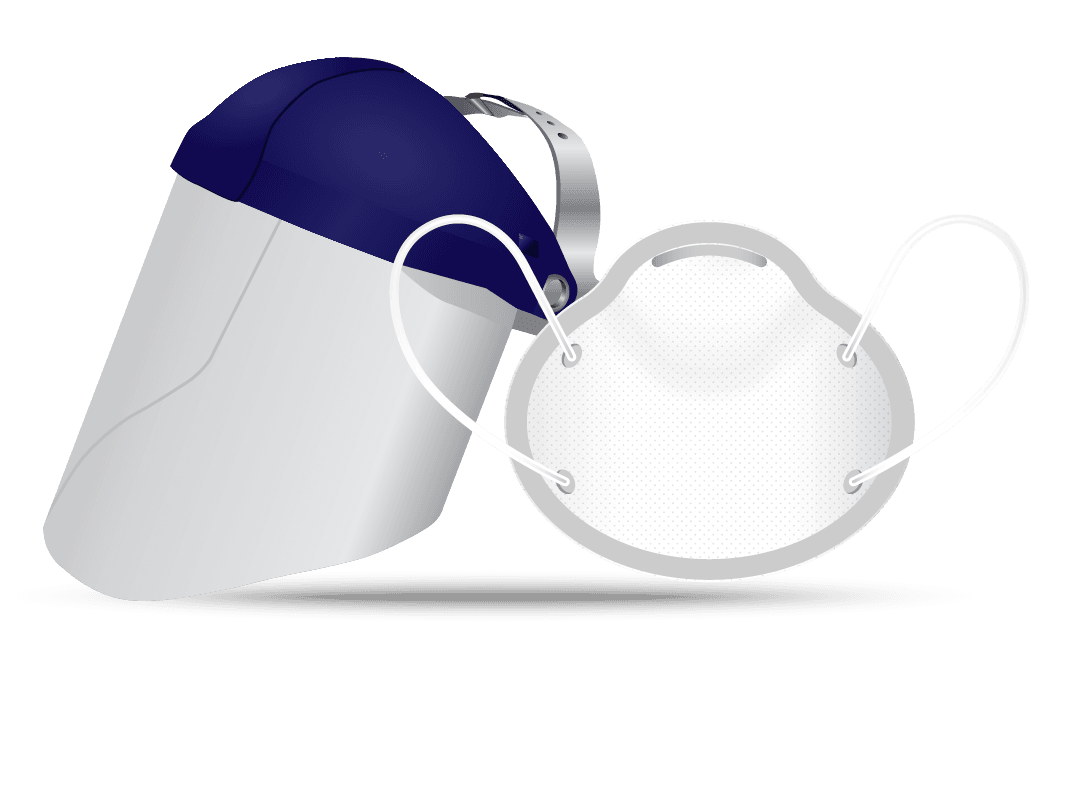 Our DIY PPE designs are free to use. Please help our healthcare workers get the protection they need.
Face shields create an initial barrier from patient spray droplets to the eyes, nose and mouth and facilitate N95 respirator reuse.2 Most face shields use foam, and generate enormous amounts of plastic trash. PhaseSpace Open Source Designs are:
Cleanable and reusable, creating less trash. To clean, use one of the following methods3:


S

oak in Isopropyl Alcohol/Isopropanol 70% for 5 min or Sodium Hypochlorite (household bleach)

0.01% (1:10) for 5 min+

UV-C 30w for 15 min

Ethanol 70%+ for 5 min

Easily manufactured using cnc machining and laser cutting. Quicker than 3D printing that takes hours.

Minimized components. Conserves difficult-to-obtain materials for the shield; uses available colored plastic for headband.
What materials are these face shields made of?
The shield is made of 0.010" PVC plastic and machine stamped. The head piece is made of 0.060 ABS plastic and laser cut. The elastic on the headband is made of various material, but will primarily be made of polyester. This is not an NIH-approved shield.
What is the production process (sterilization, handling, packaging, etc.)?
The shields are assembled at volunteers' homes. Volunteers wear masks, gloves, and sanitize the entire area before assembly. Shields are sent in individual paper bags and packaged in cardboard boxes. We expect hospitals to follow their own disinfection process before use.
Important Legal Information

IMPORTANT NOTICE:  These Face Shields have not been tested or approved by any governmental agency and are not offered with any promise of safety or efficacy in protecting against any disease or infection, including protection against COVID-19. Face Shields ARE NOT PROVIDED FOR ANY PARTICULAR PURPOSE. THE PROVIDER AND ALL SUPPLIERS MAKE the Face Shields AVAILABLE free of charge AS-IS AND WITH ALL FAULTS AND DISCLAIM ALL WARRANTIES, EXPRESS OR IMPLIED, AS TO QUALITY OR EFFECTIVENESS FOR ANY PURPOSE. THE USER ASSUMES ALL RISK OF USE.
WARNING: Some products may contain chemicals known to the State of California to cause cancer, or birth defects or other reproductive harm. For more information go to www.P65Warnings.ca.gov.
Which version do you have?
We are working to donate 26,200 of these face shields as soon as possible to health care workers.
Assembly Instructional Videos
We are working to donate 3,800 of these face shields as soon as possible to health care workers.
Assembly Instructional Videos
For hospitals and organizations that received preassembled shields. Final assembly:

Notes on DIY Face Shields:
Face shields can be made out of the following materials, and range from 0.030″ to 0.010″ thick.
Polycarbonate (PC): Clear, bendable, most durable, heat needed to mould

Polyethylene (PE, PET, PETG): high demand and hard to obtain, hospital standard

Amorphous-polyethylene terephthalate (APET)

Clear Polyvinyl Chloride (PVC)
The inside bend and front bend can be as thick as 0.0625″ and can be made of ABS or similar material if the materials mentioned above are not available.
Patients infected with Covid-19 may develop respiratory failure requiring endotracheal intubation. Since the virus is transmitted through droplets and aerosol, healthcare workers who are intubating these patients are at high risk of contracting the virus during the intubation process. Ideally the provider should wear PAPRs (powered air-purifying respirators) while intubating patients, which would provide the highest level of protection, but given the rising number of infections, there is a global shortage of PAPRs. Therefore, a lot of healthcare workers are only wearing face shields and N95 masks, if available, putting them at a much higher risk of contracting COVID-19. To protect healthcare providers from this virus during the intubation process, an intubation box effectively shields a provider's face from a patient's airway, while allowing the provider to move their arms freely to perform all necessary tasks during endotracheal intubation.4
All intubation box models in the table below are easily cleanable (allowing for reuse), cheap, and quick to assemble (if needed).
Model
Dimensions
Material
Commercially Available
Notes
Intubation Box
Phasespace

20.613 in high x
21.317 in wide
15.748 in deep
Plastic type negotiable
Open-source design
Light but a bit wobbly
Aero|Guard
Schupan Aluminum and Plastic Sales (Kalamazoo, MI, USA)
22 in high x
24 in wide x
18 in deep
Polycarbonate
Yes, $385
Easily shipped but expensive
Intubation Box
UF Health
Variable, depending on PVC pipe length
PVC pipes, plastic vinyl sheet
No
Aerosol Box
Dr. Hsien Yung Lai
50 cm high x
50 cm wide x
40 cm deep
Acrylic or polycarbonate
Open-source design

Also available here for $155.83 / box
Best Materials for DIY masks:

The primary challenge of choosing a homemade mask material is to find a fabric that is dense enough to capture viral particles, but breathable enough that we can actually wear it.
The best masks are n95 which filter out 99.9% of particles followed by surgical masks.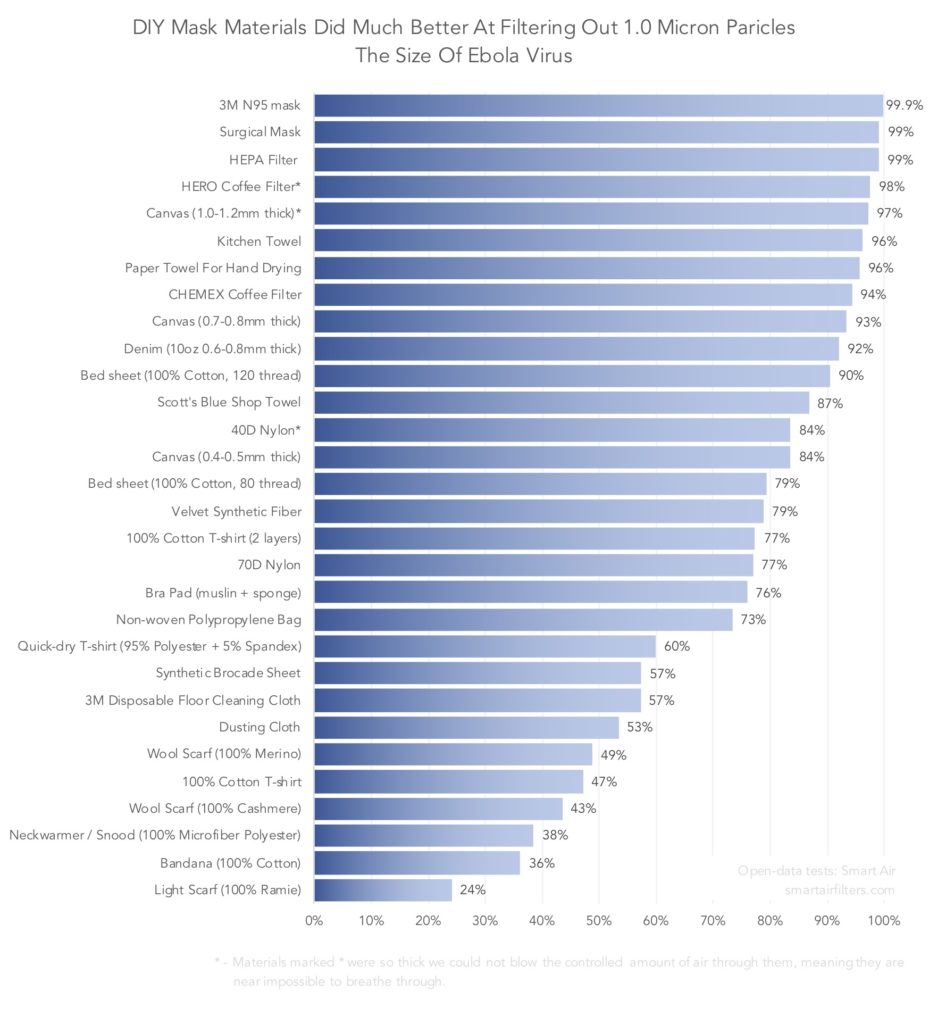 Hepa filters are also effective at 99% but masks using this need to be made carefully because you want to avoid breathing in risky small fibers sandwiching them between 2 layers of cotton fabric.5
Best ways to Make DIY masks:

Sewn Masks:
Use one of the materials stated above or a quilting fabric made from high-quality, high-thread count cotton6


Note that most sewing machines can handle only two layers of fabric when making a pleated mask
Folded origami mask:
Designed by Indiana University professor Jiangmei Wu

Demonstration video and design available7